Atomos Connect H2S2 Converter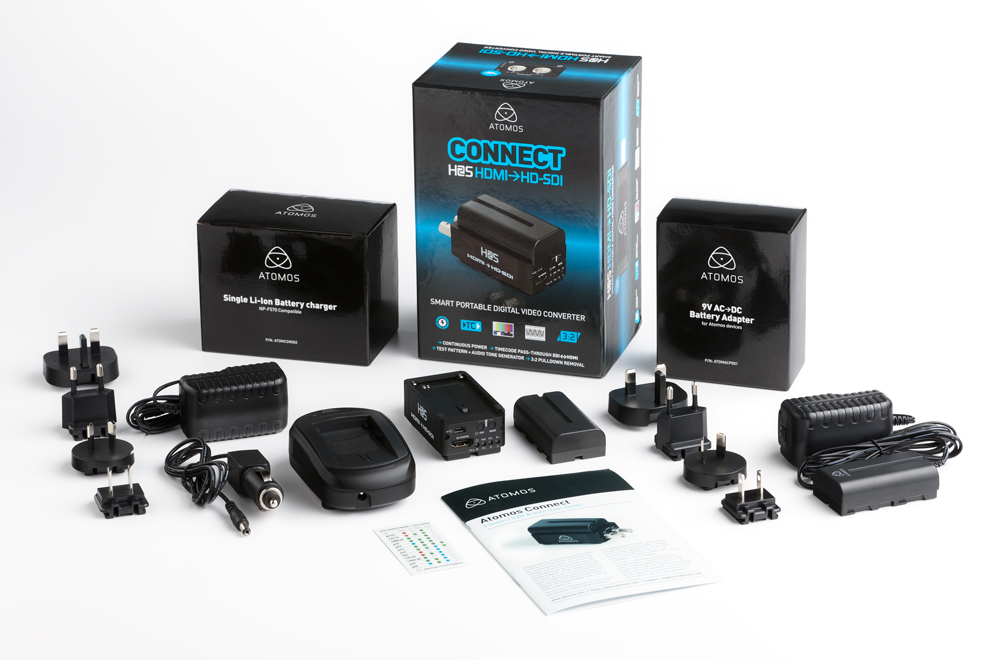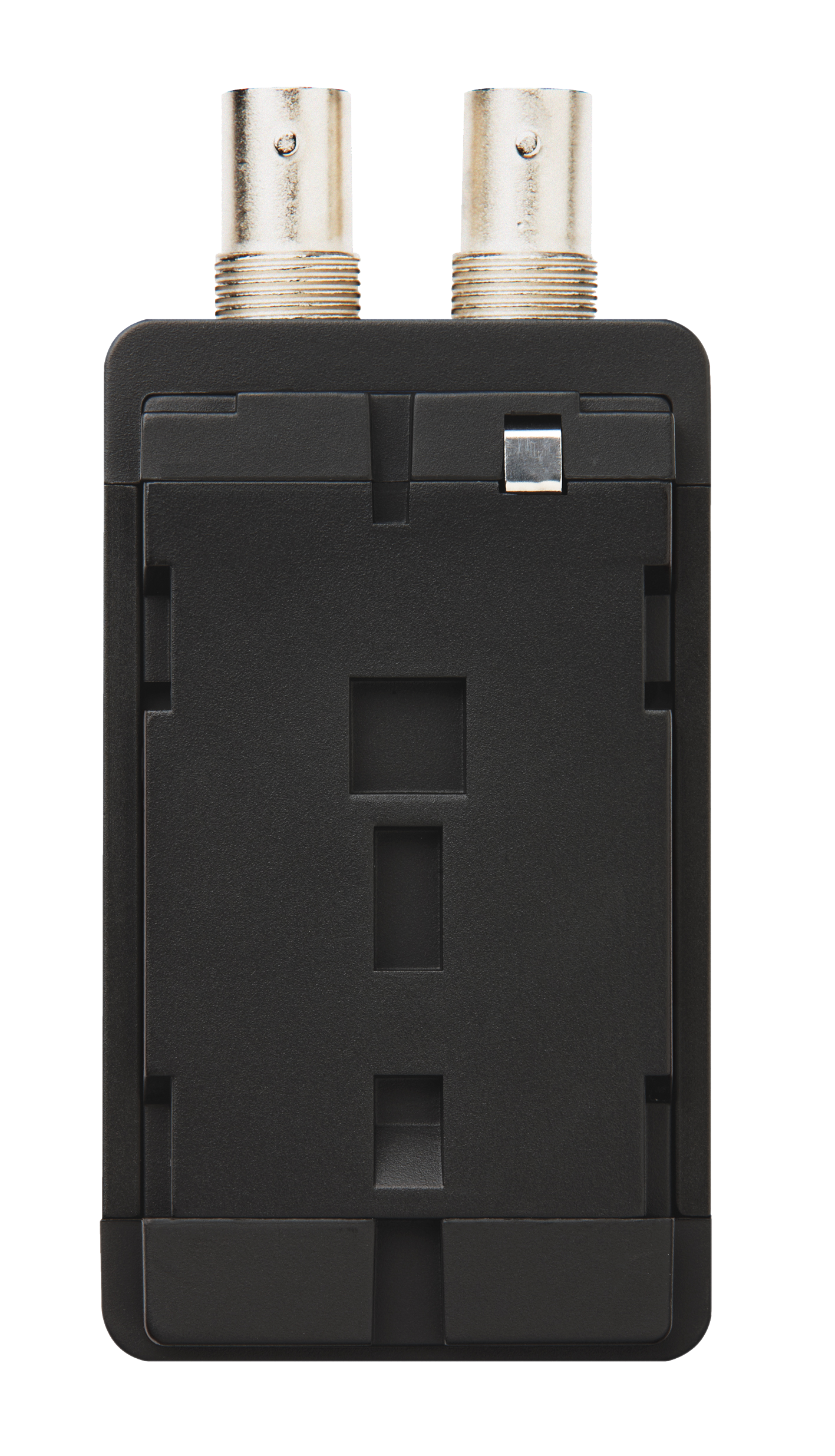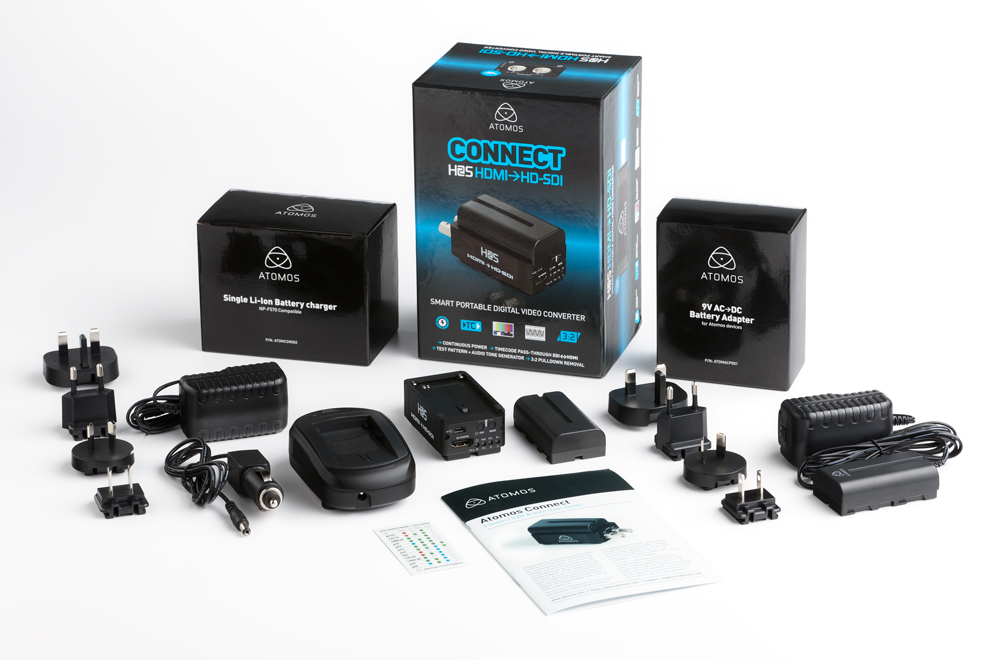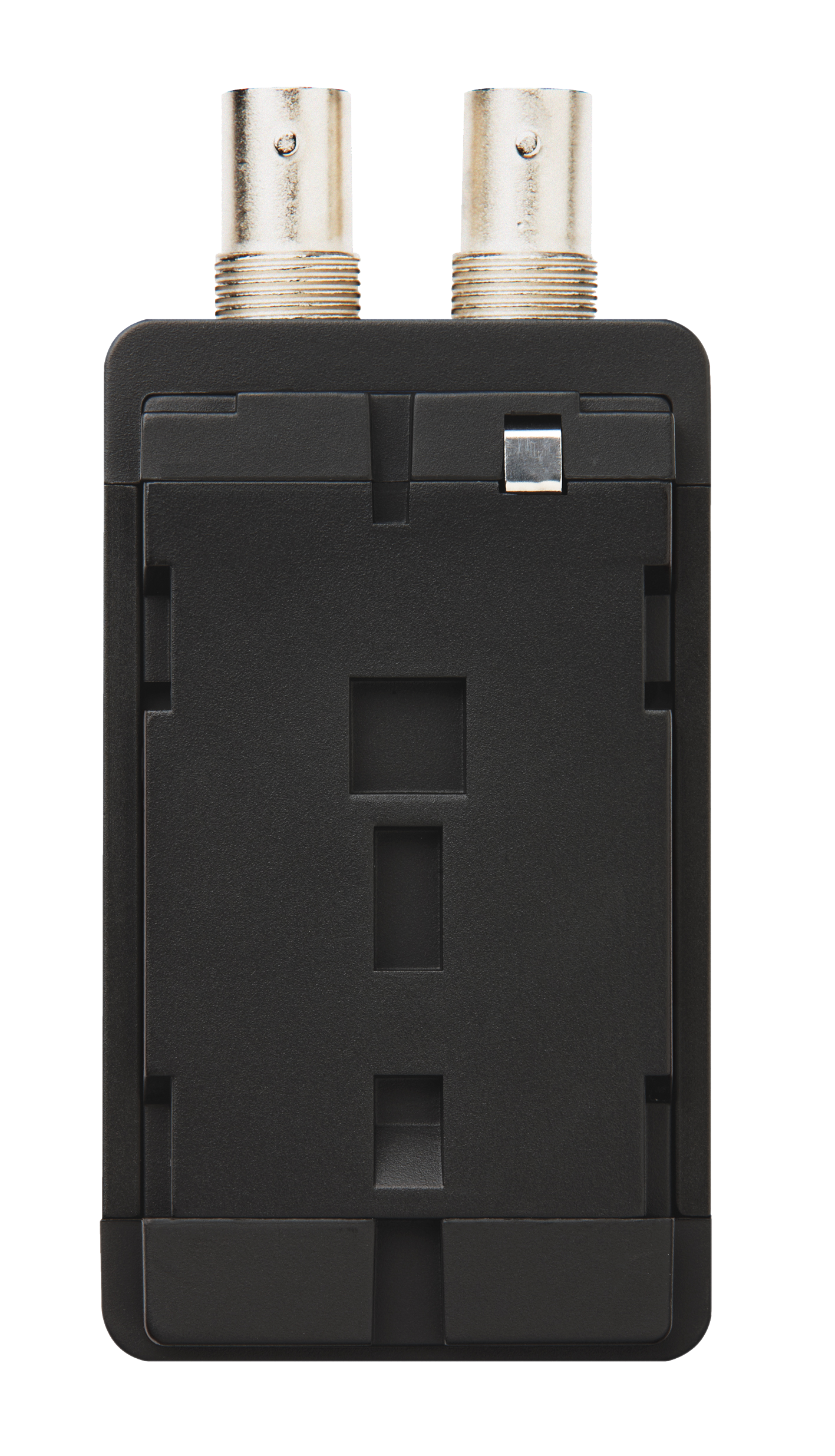 sold out
Atomos Connect H2S2 Converter
The Atomos Connect H2S2 video converter converts your video signal from HDMI to HD-SDI in a compact, lightweight package. Use with your Paralinx Arrow, Arrow Plus, or Tomahawk receiver when using a monitor that only has HD-SDI inputs.

The Ultimate Video Tool
Not just world's smallest 3G converter! A must-have tool for professional everyday use.
Test Pattern Generator (TPG)
Convenient broadcast-quality test patterns for equipment verification on the fly anytime, anywhere!
3:2 Pulldown Removal (PDR)
Realtime Pulldown Removal. Extract 24P/30P from 60i & 25P from 50i or PSF equivalents
We've even included a flashlight
A built-in LED flashlight, so you can see what you're connecting to in the dark!
Features:
Connect H2S2: HDMI to HD/SD-SDI
Test pattern generator
Timecode & start/stop trigger pass-through
SDI reclocking
3:2/2:2 pulldown removal.
Modified (deeper) battery shoe to fit certain monitors & other accessories
Specifications:
Continuous Power: Connect acts as a battery,feeding continuous power into your Ninja, Samurai,or another Connect.
Built-in 3:2 and 2:2 Pulldown Removal:25PsF 50i>25P - 30PsF (60i) >30P 24p (3:2-60i) >24P
SMPTE 75%, Colour Bars 75 & 100%, SDI EQ/PLL Pathological, 480i59.94, 576i50 Audio Tone 1kHz @ -20dBfs
USB Interface: Firmware Update Interface ONLY
Video Input: HDMI x 1
Video Out: 3G/HD/SD-SDI x 2
Audio (In/Out): Embedded Audio 2ch, 24bit
Timecode: SDI: Sony, Canon, Panasonic, Arri, RED HDMI: Sony, Canon Timecode, Canon Start/Stop
Supported Formats (In/Out):1080p60, 1080p59.94,1080p50, 1080i60, 1080i59.94, 1080i50, 1080p30,1080p29.97,1080p25, 1080p24,1080p23.98, 1080psf30, 1080psf29.97, 1080psf25, 1080psf24,1080psf23.98, 720p60, 720p59.94, 720p50, 486i59.94, 480i59.94, 576i50
Weight: 4oz / 114g
Dimensions (inches): 3.7in x 1.8in x 1.4in
Dimensions (millimeters): 94mm x 44mm x 34mm
Includes:
1 x Connect Converter HDMI to SDI
1 x 9V AC Adapter for Connect
1 x 12V DC Travel Adaptor
1 x 2600 mAh Battery - (NP-570 compatible)
1 x Single Battery Charger - 1000 mAh Charger and Cable (US, UK, EU, AU Plug)
1 x Connect H2S2 User Guide
1 x Test Pattern Quick Guide
Add to Cart - Ships in 1-2 business days